You know of those places you visit and immediately feel at home? Well, this is the kind of aura that this hostel gives.
It has this luscious and well maintained compound where students can sit, read a book or just rewind while enjoying the cool Bungoma fresh air.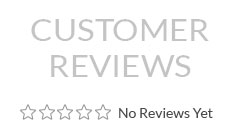 Garden
Praesent convallis lectus tellus in cursus justo malesuada ut. Proin cursus posuere eros. Ut imperdiet nec lectus sit amet eleifend. Vestibulum vel nibh et risus dictum sodales vitae ut nunc.
New York
TAWAI HOSTEL RULES


1.Students are expected to act in such a manner that an atmosphere conducive to effective study prevails in the hostel
2.Gate closes at 10pm.
3.No student shall occupy or interchange the rooms without permission and proper allotment of the room by the caretaker or landlord.
4.Students should be liable for their valuables.
5.Students shall be penalized any vandalism on the property.
6.No ironing in the room
7. No heater allowed in the rooms.