Lighthouse hostel sits on a vast piece of land, this ensures that students have that ample space for relaxing or engage in outdoor activities. It has space for cooking, a dish-washing area a bathroom and you still have space left to fit a bed and a reading table.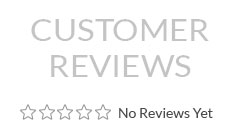 Garden
Praesent convallis lectus tellus in cursus justo malesuada ut. Proin cursus posuere eros. Ut imperdiet nec lectus sit amet eleifend. Vestibulum vel nibh et risus dictum sodales vitae ut nunc.
New York
LIGHT HOUSE HOSTELS RULES
1. Gate is closed at 11:00pm
2. Alcoholism/Illegal Drugs Not Allowed.
3. No pets allowed.
4. Rent should be paid by 5th of every month.
| Name | Email | Role | Phone |
| --- | --- | --- | --- |
| Velma Naliaka Situma | vnaliaka@yopmail.com | LANDLADY 2 | (+254) 0748948222 |