Let's just be honest and agree that not all of enjoy walking and we would rather live close to the road. Hopehill Investments Hostels ensures that we get to enjoy such luxury since it's close to the main road, you just leave your house and hop into a vehicle. Ran out of salt when cooking your dinner, you don't have to worry, shops are located just outside this hostel, you can just rush outside to get your salt and continue with your cooking. Hopehill Investments Hostel offers 24 hours supply of water and electricity and this is all inclusive in the rent.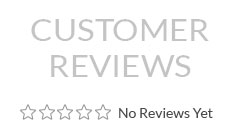 Garden
Praesent convallis lectus tellus in cursus justo malesuada ut. Proin cursus posuere eros. Ut imperdiet nec lectus sit amet eleifend. Vestibulum vel nibh et risus dictum sodales vitae ut nunc.
New York
HOPEHILL INVESTMENTS HOSTELS RULES
1. Gate is closed at 10:00pm.
2. Alcohol Drinking not allowed.